"This hope we have as an anchor of the soul,
both sure and steadfast..."
- Hebrews 6:19 -
A few years back, before we had Little Mouse, I was invited to a birthday party celebrating the first birthday of my friend's son.
What a milestone! I had carefully looked through gifts at the store, and decided on a cute Leap Frog toy drum and picture frame emblazoned with the words "Baseball Caps and Lots of Noise, Oh Thank Heaven for Little Boys!" My eyes weren't fixed only on gifts for a one-year-old, though; they had also wandered expectantly to the racks of cuddly, adorable, tiny newborn clothes. Lucas and I had just discovered we were finally pregnant after our first, unexpected loss, and I was so excited to join the sisterhood of motherhood in all of its sleepless & spit-up-filled, but always inexplicably joyous glory.
But a week after the positive test and two days before the big birthday party, we miscarried the precious life that had only just begun. Was it a dodgy egg (I have a very long follicular phase), or too-low progesterone, or something else? We will never know this side of heaven. But I do know this: It was painful. It was painful physically, and it was painful emotionally. And even though that little life was only three weeks into its existence, he somehow left a huge chasm in the wake of his exit.
I couldn't move out of bed. My body hurt. It had betrayed me and my child. The thought of crying through a birthday celebration (drawing attention from and perhaps ruining it for the birthday boy) didn't sound fun or wise. I called my friend to let her know I just didn't think I could compose myself long enough to make it (physical pain notwithstanding)."That sucks that you won't be there" (or something to that end) was her response, obviously hurt that I had opted to decline.
Not going to the party was a decision I came to regret, although I know in my heart of hearts it was the best decision. As time passed and my body and emotions healed, we talked about the celebration, the sadness, and some other things I hadn't even realized were brewing. It seems that that action was the final strike against me in our friendship. After that miscarriage, my friend and I stopped talking, stopped emailing, stopped texting...I had lost a friend and a child, and it made the experience even harder to bear.
I felt broken, I felt sad, and now I felt selfish for feeling anything at all.
I know that this wasn't the only thing that lead to the demise of that friendship, but it unarguably was the nail in the coffin. Mourning the loss of that tiny life was misunderstood as jealousy or bitterness for what she had, when it was anything but that!
I am SO HAPPY for my "fertile" friends! I am THANKFUL that they do not have to go through what I had have to go through. I will NEVER not be excited at the hearing of such joyous announcements, but at the same time, I will never not be sad about our past, present, and future circumstances.
It may be difficult to understand, but these aren't conflicting feelings. The joy and the pain coexist alongside each other. I don't know how...they just do. And even after being blessed by FINALLY having a successful pregnancy that resulted in our Little Mouse, those emotions are still there. But now, after becoming a mother, these scars seem even more perplexing and unwelcomed by those who have not been affected by infertility – as though I don't deserve to feel this way now that we've been blessed with a child. In all honesty, I too believed this lie for a long time.
You may think that when an infertile couple finally has a child, they are no longer "infertile," but that is not true; on the contrary, they simply overcame the odds stacked against them in that blessed moment in time. And I'm here to tell you that infertility after the blessing of a child is just as – if not more so for us – painful.
Try as I might, I can't shake the ache of wanting another child, the pain of remembering the children we lost, or the frustration with a body that refuses to work. Telling me I shouldn't be sad in these moments because someone else out there has it worse than me is like telling me I can't be happy because someone else has it better.
Logic can conclude that I am richly and undeservedly blessed to be a Mommy to a bright and rambunctious little boy, but the longing, ache, disappointment, and frustration doesn't miraculously disappear. Those emotional scars are still there, and I'm finally realizing that they are okay to have. The struggle is just a part of the story.
The important thing is where my hope is anchored.
At church this morning, Pastor J.B. preached on hope in a sermon titled "Resurrection: Hope's Anchor" and shared a beautiful Psalm that touched me deeply upon hearing it:
I would have lost heart,
unless I had believed
That I would see the goodness of the Lord
In the land of the living.
Wait on the Lord;
Be of good courage,
And He shall strengthen your heart;
Wait, I say, on the Lord!
Psalm 27:13-14
It struck me that our hope, even in times of despair, has always been anchored in Christ and His glorious resurrection! How fitting, then, that Lucas and I ended the service leading the congregation in singing "The Solid Rock:"
"When darkness veils His lovely face,
I rest on His unchanging grace;
In every high and stormy gale
My anchor holds within the veil.
On Christ, the solid Rock, I stand;
All other ground is sinking sand.
His oath, His covenant, and blood
Support me in the whelming flood;
When every earthly prop gives way,
He then is all my Hope and Stay.
On Christ, the solid Rock, I stand;
All other ground is sinking sand."
(Excerpt: "The Solid Rock"
Text: 1 Timothy 1:1 // Author: Edward Mote, c. 1834, cento
Composer: John Stainer, 1873, arr. // Tune: "Magdalen")
That doesn't mean we can't be sad, scared, or mourn in times of trouble; but we can still trust on Him to lead us down the path HE has laid out for us (which is way better in the long run then our ultra-short-term human minds can fathom), and bring Him all the glory along the way. When everything else fails us, we can collapse into the bosom of the Father for comfort and strength.
When mothers' cycles return postpartum, that usually means the return of fertility;
for us, it means the return of INfertility.
It means more painful cycles, bursting cysts, uncertainty, and even more pronounced longing as I know that "If my body was not broken, we could have another child, for which we have prayed." It hurts, and my emotions are raw. But my hope is still anchored firmly on Christ the Solid Rock.
April 19-25th was National Infertility Awareness Week, and by some strange happening, my infertility returned the very month of this awareness campaign. But even though I "liked" and "commented" on statuses and images shared by friends on Facebook during this campaign, I waited until the week after to put these thoughts to paper, because I had fooled myself into thinking that I didn't deserve to hurt anymore. But now I know better. I can hurt, and I do hurt, but not without hope.
Never without hope.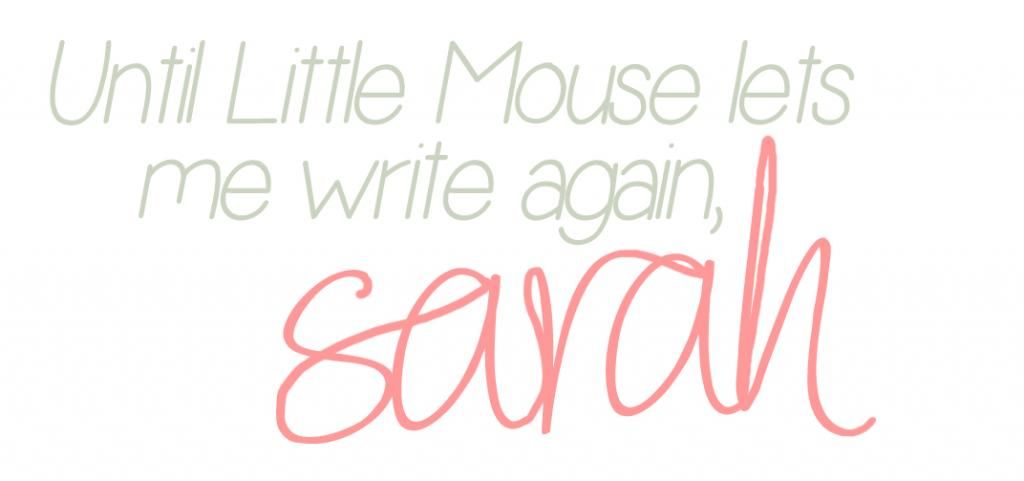 If you enjoyed this post, please consider leaving a comment; I'd love to hear from you!
If you are new here, you might like to subscribe to receive updates direct to your email
so you don't miss a beat. I have many fun ideas, insights, projects and pins to share!